Office Building Directory Signs
When visitors come to your building one of the most important things you can do is provide information that is easily seen and helps them get to their desired location. The best way to do this is with office directory signs and wayfinding systems. Well designed directory signs clearly identify the business name, floor and/or direction and office number. Usually the ideal location is on the first floor where the directory is visible as soon as you enter the facility thus creating a lobby directory.  Often the lobby directory needs to be augmented with wayfinding signs and office signs on each floor, particularly if you have a large facility or navigation throughout the facility is not that evident. 
Signsations has a track record of producing non electric directories for customers across America. We can produce directories using high quality materials such as 2 ply acrylic engraving stock and directory frames made from aluminum or molded acrylic. We also offer quick change, do it yourself name slot covers with our curved contemporary directories. If you have a need for a custom directory or a classic interior directory we can produce them to fit your need. We offer traditional directory signage, curved wayfinding signs, directory signage with stand-offs or a custom directory to meet your specific requirements. 
Take a look at some of our popular directory signs for directory sign ideas and possible options and GIVE US A CALL FOR A FREE ESTIMATE.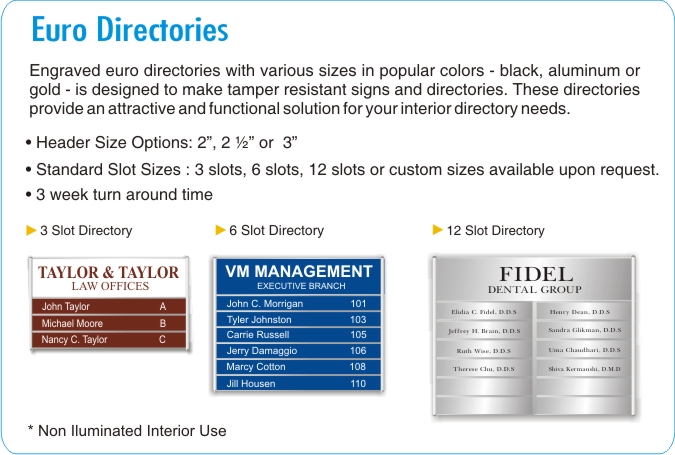 Classic Office Directory Signs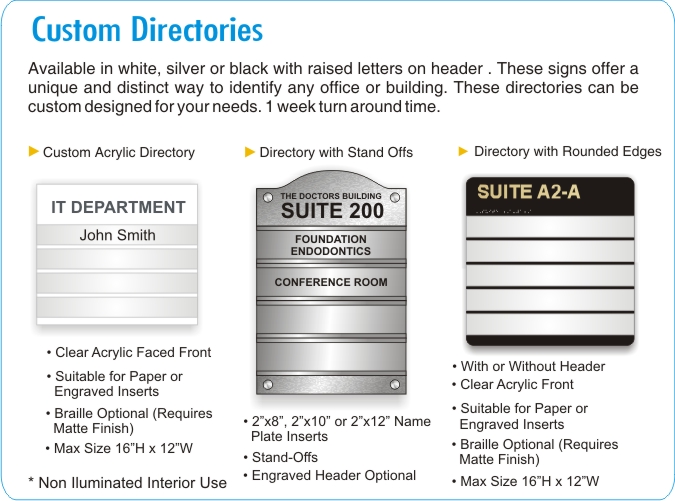 Custom Office Directory Signs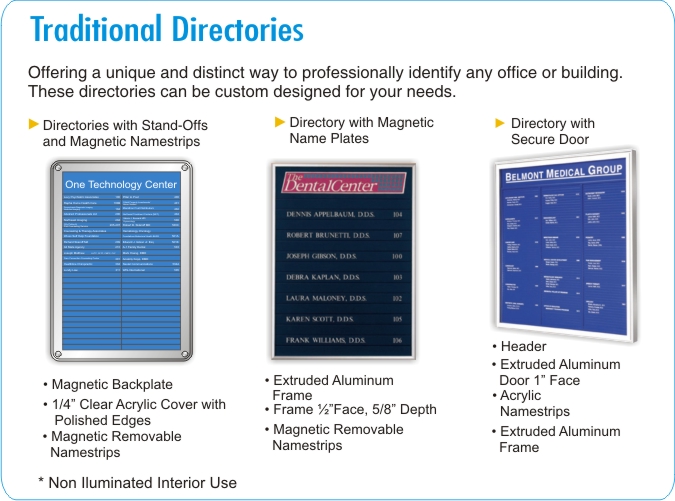 Building Directory | Lobby Directory Signs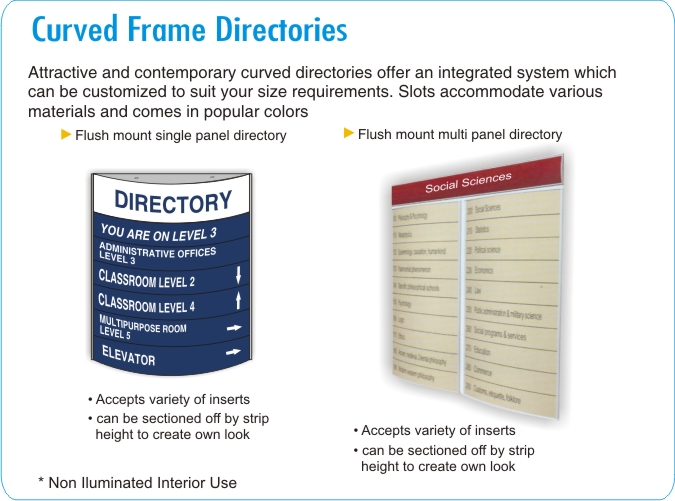 Curved and Contemporary Directory Signs